YouTube has been a palace for people to surf for funny or educational videos for online streaming. However, sometimes you will encounter some unavailable YouTube videos because they are set in private, or available for specific regions for streaming due to different countries' policies. Luckily, this blog concludes with the top 5 easiest ways to watch blocked YouTube videos. If you need such help, follow me and read it now!
1. VPN
YouTube recognizes the region you are in by reading your IP address. If you can mask it, you can bypass the regional restriction set by YouTube. VPN is such as service, which can safely mask your IP address for hiding your real location. Today, many people use VPN for browsing foreign websites and surf the Internet more safely. It is also the best way to unlock YouTube videos that are blocked due to regional restrictions. Just by turning the VPN service on, it will automatically mask your VPN and prevent YouTube from recognizing your real location. Hence, you are able to watch the YouTube videos that are unavailable before.
2. Google Translate
Sometimes you are unavailable to some YouTube videos because you have searched them in the wrong way! By using the local language to search for the local YouTube video content, you may surprisingly find it available again. If you don't speak or understand foreign languages, you can turn to Google Translate for help in the Google search engine.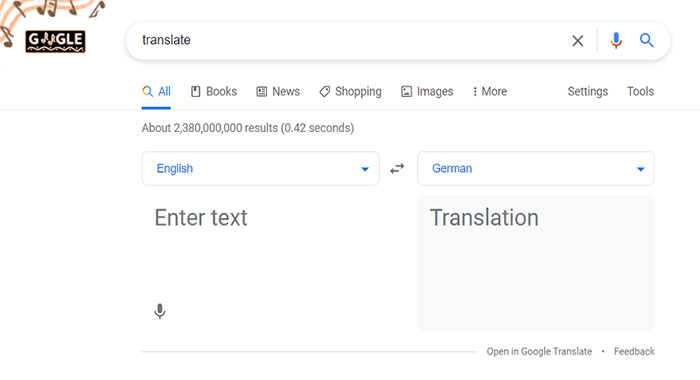 Then, by pasting the translated result to YouTube for searching, you will be navigated to the available YouTube video results immediately. For understanding the page, click the "Translate this page" option shown in the address bar and you can understand the content easily. This is a pretty simple trick to overcome the YouTube videos unavailable problem.
3. Download YouTube Videos
By downloading the YouTube videos offline, all the restrictions can be removed easily. To do this, you need to YouTube video Downloader . Inovideo provides outstanding YouTube video downloading service, with the ability to download YouTube playlists, subtitles, and convert YouTube to MP3. Its ads-free and intuitive functions also boost the efficiency of downloading YouTube videos.
Features of VideoSolo Inovideo:
Available to download from YouTube and 1,000+ streaming sites;
High resolutions - 1080p, 4K, and 8K supported;
Highest 320kbps to encode MP3 audio files;
Batch download feature to save more tasks at once;
Accelerated converting as well as downloading speed ensure;
100% safe in-app environment without any virus, adware, or malware.
This is a brief guide on how to use VideoSolo Inovideo to download videos from YouTube for unblocking the regional restriction. You only need to follow three simple steps.
STEP 1. Copy YouTube Video Link
Go to YouTube and copy the URL of the video which is not available for online streaming now. You are able to get the link from the address bar or hit the "SHARE" icon to copy it.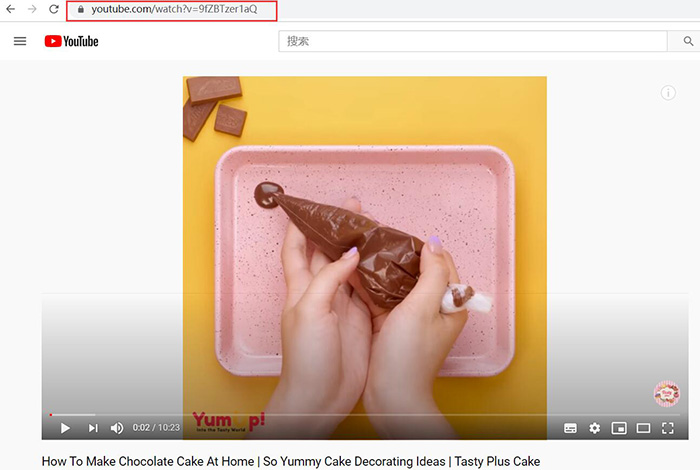 STEP 2. Paste Link to VideoSolo Inovideo
Launch VideoSolo Inovideo. Now you should directly paste the YouTube video link to the frame bar and hit the "Analyze" icon to start the conversion.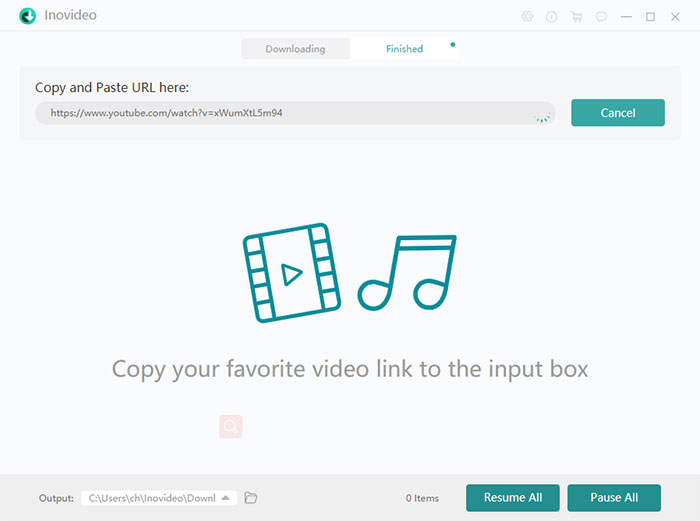 STEP 3. Download Blocked YouTube Video
When the output choices are available to select, pick your desire option and click the "Download" icon to save the block YouTube video offline. After the download completes, the YouTube video will be unlocked and is available to stream offline.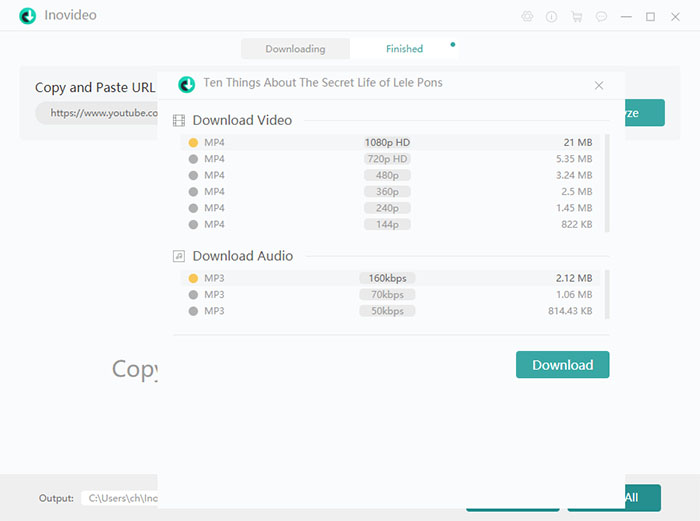 4. Browser Extension
Like VPN, some web browser extensions work in the same pattern to let you fake the IP address while surfing the net using the browser with the extensions on. After enabling the extensions, you can bypass the regions where have blocked the YouTube videos you want to play online. Such extensions will be easy to install in the browser, and with them on, you are able to enjoy blocked YouTube videos easily whenever you want.
5. Proxy
A proxy refers to a sever provider, which will let you switch your IP addresses to other different ones. By turning your IP address into another one that is located in a different country, you can bypass the restrictions YouTube sets to prohibit you from streaming certain YouTube videos. The original aim of using a proxy is to keep privacy secure. It has a very similar effect to a VPN, and both of the services will be safe to use.
Comparing the above 5 methods, the best method to unblock an unavailable YouTube video is to download it with the help of VideoSolo Inovideo , because you are also able to prevent other issues from happening, such as online streaming errors, Internet problems, and so on. Downloading videos for offline viewing can also prevent the YouTube ads from interrupting the streaming experience, thus bring you a better mood in enjoying YouTube videos playback offline.