YouTube playlist collects same thematic videos so that users can stream videos they want more convenient. But when it comes to back up for offline watching, it seems to be annoying to download tens of videos. YouTube playlist downloader is born to solve this problem. In this article, we round up five best YouTube playlist downloaders for Windows & Mac and two methods to download YouTube playlist online. Move on and pick one!
Part 1. 5 Best YouTube Playlist Downloaders for Windows/Mac
1. VideoSolo Inovideo – Most Reliable & Powerful YouTube Playlist Downloader
VideoSolo Inovideo wins many loyal users for its excellent performance in downloading YouTube playlist easily. You just need to copy one of the links and it can detect all videos in the YouTube playlist. Inovideo provides MP4/Webm for video and MP3 for audio. Furthermore, it supports to download YouTube playlist video up to 4K and convert YouTube playlist to MP3 up to 320kbps. YouTube video subtitle can be also downloaded. Inovideo is not just a powerful YouTube Playlist downloader but supports over 1000+ online video websites like Dailymotion, Vimeo, Pornhub, etc.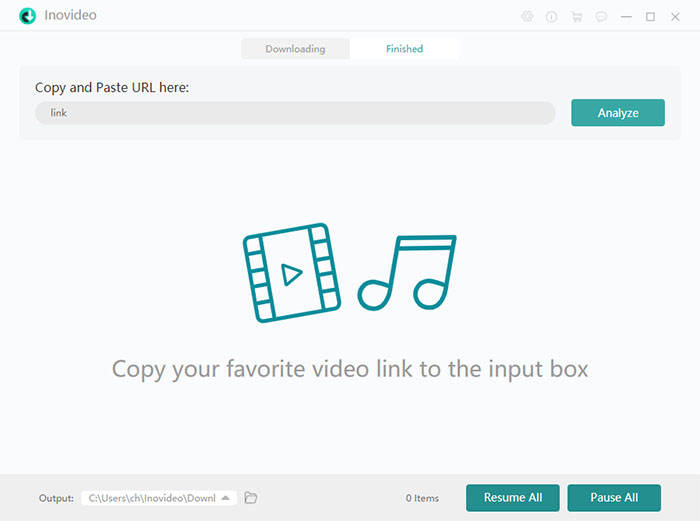 2. 4K Video Downloader
4K Video Downloader is another popular YouTube playlist downloader that supports Windows, Mac and Linux. It supports to download YouTube playlist built by others and "Watch Later"/"Liked Videos". Like Inovideo we mentioned above, you just need to copy and paste the YouTube link into the program. 4K Video Downloader provides MP4, MP3, M4A and OGG for video/audio download. This program has a free version but I can never download YouTube playlist successfully by using it. If you like this program, you are recommended to upgrade to premium version.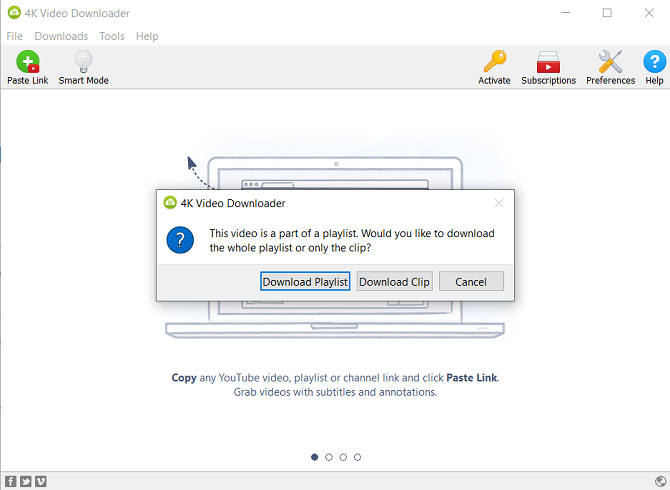 3. Gihosoft TubeGet
Gihosoft TubeGet can download entire YouTube playlist easily to Windows and Mac. The way to download video is also to copy and paste video link into the program. It provides quality options for users like 4K, 1080p, 720p and so on. But this application can only download YouTube Playlist to the original video formats. If you want to convert to other video formats, you need to convert them in another tab in this program. On the free version, download speed is limited to 1Mbps. Its video analysis speed is not so good as VideoSolo Inovideo and 4K Video Downloader.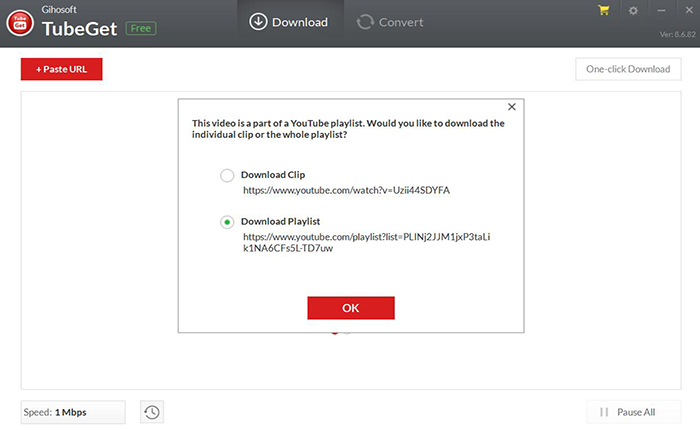 4. MediaHuman YouTube Downloader
MediaHuman YouTube Downloader is one of the best YouTube playlist downloaders to grab videos in bulk. Besides giving options of video quality for users to choose, one of its star features is playlist tracking. It means it will download playlist videos the moment they're posted on YouTube. But there is time limitation on downloading YouTube Playlist unless you pay for it. For beginners, it annoying in the download step because their download page is too complicated to choose.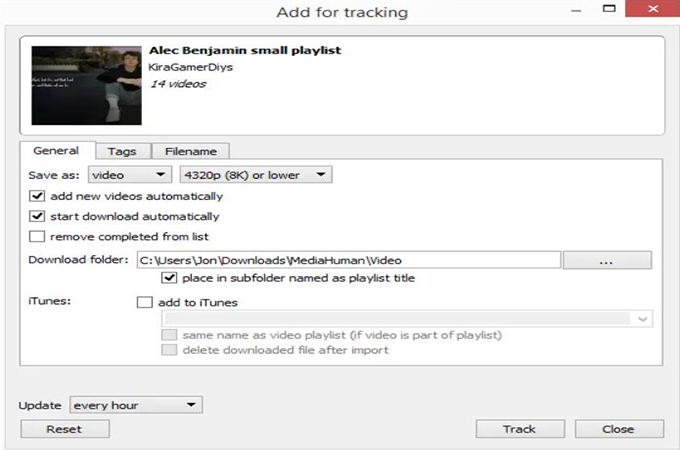 5. By Click Downloader
By Click Downloader performs also performs well in downloading entire YouTube Playlist. This application provides various video quality options like 1080p, 720p, 4K. It can automatically detect YouTube videos when you are watching videos. Except downloading YouTube videos, it supports to download videos from Dailymotion, Twitter, Instagram, Facebook and so on. But the main interface of By Click Downloader is a little out-dated. It only offers one-day free trial and users couldn't test it in full dimension before purchasing.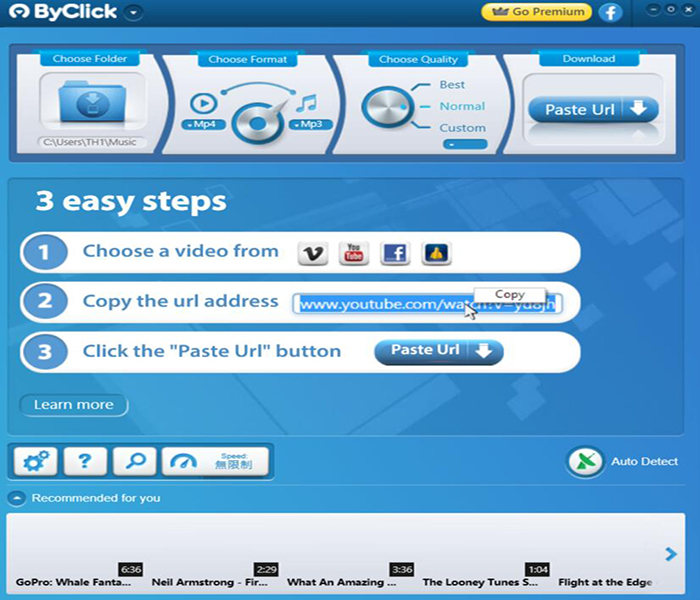 Part 2. How to Download YouTube Playlist Online (without App)
In this part, we pick two workable methods for you to download YouTube playlist online.
YouTubePlaylist.cc
YouTubePlaylist.cc is an online website where provides YouTube playlist download service. You just need to paste the YouTube playlist video link into the address box, and then it will detect the videos. But before these, you need to create a new account. Compared to other online websites, it can download the video subtitle, too. But it's not totally free. If you want to download more than 15 YouTube playlists a day, you need to upgrade to the premium version.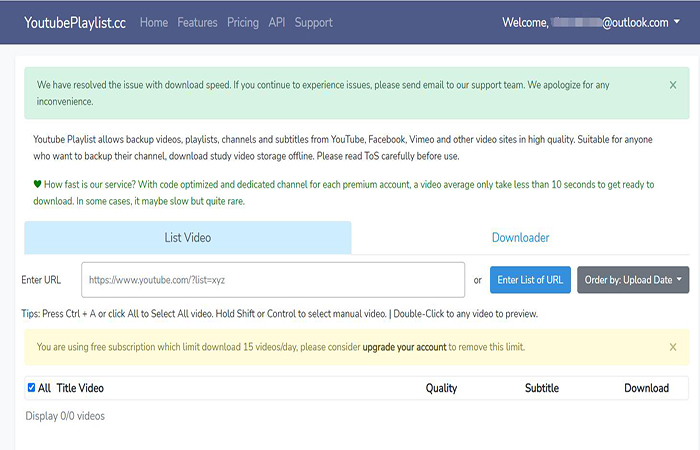 Playlist YouTube
Playlist YouTube is an online website where users can convert YouTube playlist to MP3. It's totally free! After inputting the link into the address bar, it will list all the videos and you can choose them at will. When you click the download button, it will pop up a new page which is advertisement. You just close it and turn back to original page to continue downloading. No registration is required. If you want to download YouTube playlist to MP3, you can try this. But it fails to download sometimes.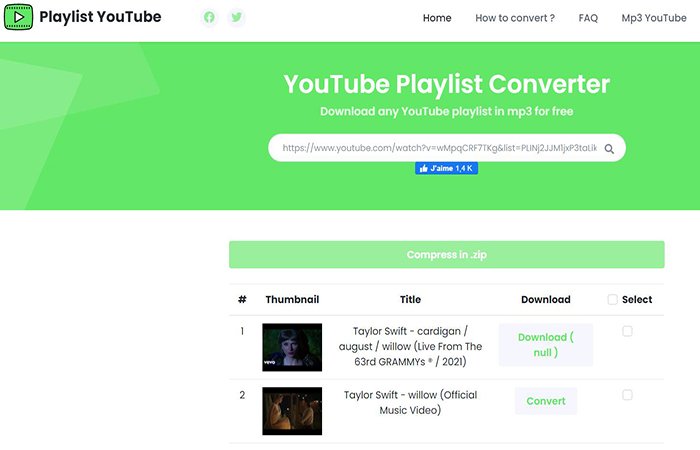 Part 3. FAQs about Downloading YouTube Playlist
#1. Which one is better, desktop YouTube playlist downloader or YouTube playlist downloader online?
A: Usually, desktop YouTube playlist downloader is more stable and supports more video websites to download. Furthermore, desktop program pay more atention to users' privacy. Online Youtube palylist downloader doesn't support to download YouTube playlist subtitle. We prefer desktop one.
#2. Is it legal to download YouTube playlist downloader?
A: According to YouTube's privacy policy, it's not allow to download the content before getting the permission of the owners. So before downloading the YouTube playlist, you need to receive the permission.
After introducing 7 best YouTube playlist downloaders for Windows, Mac and online, you may have your own choice. From the perspective of download video/audio quality, download speed and supported video websites, we prefer VideoSolo Inovideo which is the best-sellers in the video downloading market. Download and have a try!