Periscope was owned by Twitter before its public launch. The platform mainly provides for users to share and enjoy video content, looking like TikTok and Instagram. Its regulation sets to limit the exposure of the videos - they can only be viewable within 24 hours since posted! To forever keep the content, this post will guide you to download Periscope videos on desktop, iOS, and Android in proper way respectively. Please keep reading!
Attention: Periscope apps for iOS and Android has been moved off the shelf. You can only stream Periscope videos using the online platform.
Part 1. Recommended - Download Periscope Videos on Windows & Mac
First, let's come to the guide on how to download videos from Periscope on PC. By utilizing a professional Periscope video downloaded, you can work this out simply. We recommend VideoSolo Inovideo to help.
VideoSolo Inovideo empowers out-performing video downloading features. It provides intuitive interface and serves users with the best Periscope downloader, meanwhile, support to download from other 1,000+ websites. VideoSolo Inovideo requires only URLs for converting video to MP4 with the best HD/4K/8K quality. With the batch download feature, VideoSolo Inovideo can resolve multi-downloading processes simultaneously, reminding users of its reliability and powerful performance.
Step 1. Install Periscope Video Downloader
Please click the download button aboveto install the right version of VideoSolo Inovideo to your Windows/Mac. Then open it when installation completes.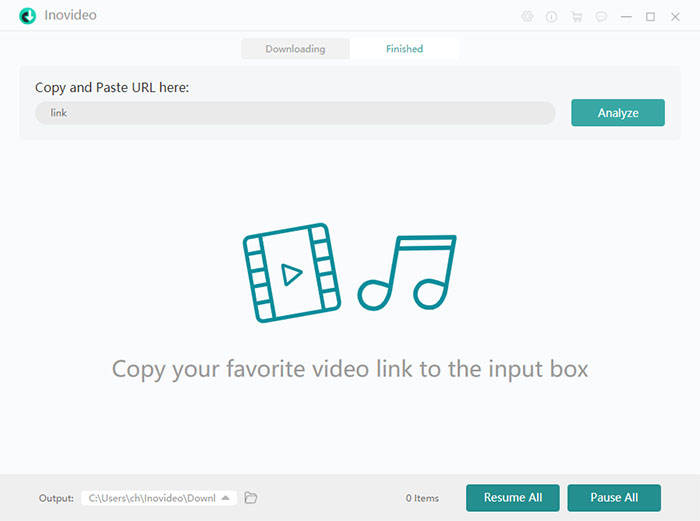 Step 2. Copy Periscope Video URL
Sign in Periscope on web and stream the Periscope video you need to keep permenantly offline. By clicking into the video playback page, move your mouse to the address bar. Then click on it for coping the URL of the video.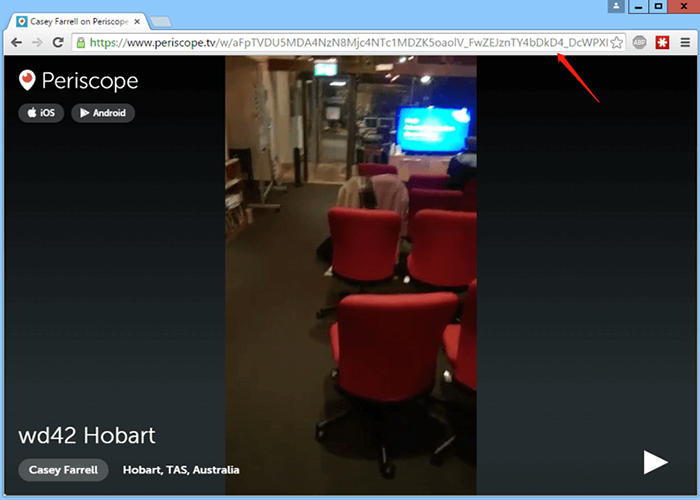 Step 3. Paste the URL to VideoSolo Inovideo
Go back to VideoSolo Inovideo now. When you are on the main feed, paste the URL to the downloading bar there. Subsequently, tab the Analyze button beside the bar for resolving the Periscope Video URL .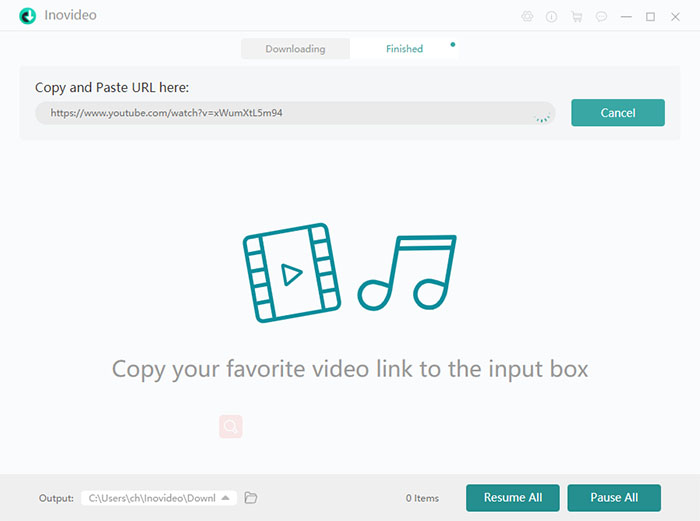 Step 4. Download Periscope Video
As VideoSolo Inovideo provides the output options, select format and resolution for outputting the Periscope video. Simply tick the option and click on the Download button, the Periscope video can be downloaded right away.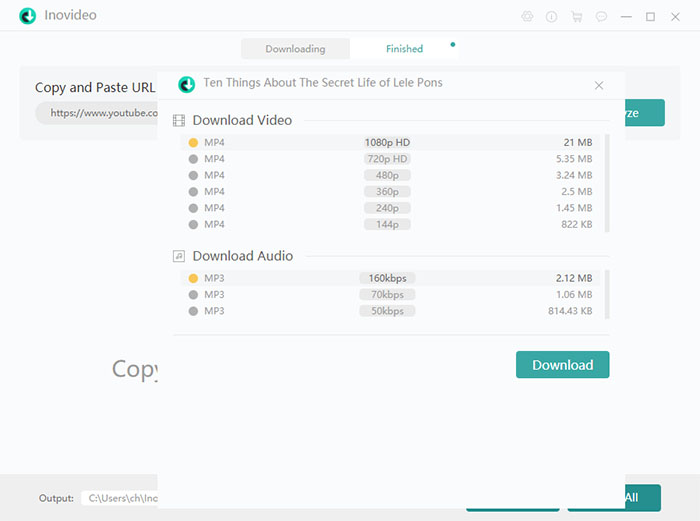 Note:
The downloaded Periscope video can be reached for offline playback in Finished tab. You can click on the Open Folder button for quickly accessing it.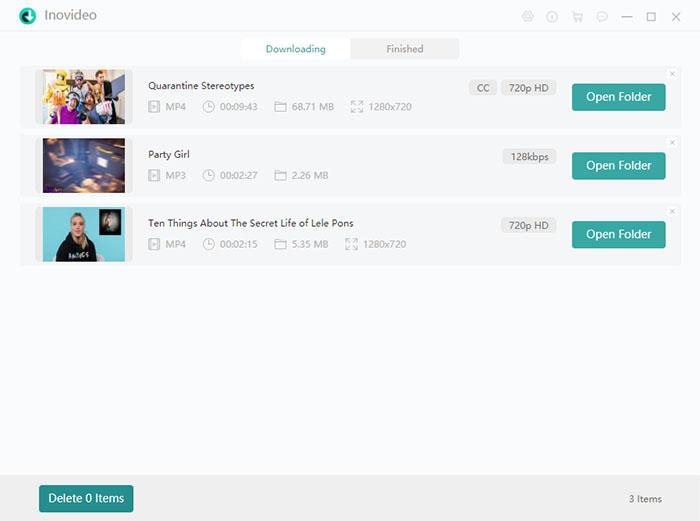 Part 2. Extra Tips - How to Record Periscope Video on Android and iOS
If you are a mobile user, the guide on how to record Periscope video on Android and iOS may also helpful to you.Keep reading.
For iOS Users
iOS has launched the built-in screen recording function for a long period. By utilizing this feature, iOS users can easily record Periscope videos on iPhone and iPad. You only need to prepare the feature in your Control Centre (go to Settings >> Control Centre for managing).
Then you can access it by swiping down (up) the Control Centre for awaking to record the Periscope video when you need.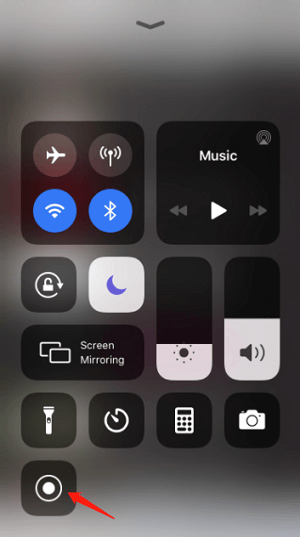 For Android Users
On Android, itdoesn't provide an official built-in recorder for capturing the screen. So for Android users, a third-party screen recorder will be required to help record Periscope videos. For example, you can search for screen record in Google Play for installing. Itprovides many excellent apps for recording Android screen such as XRecorder, AZ Screen Recorder, and so on. Most of them can be embeded to the floating bar on screen, and when you need to record a Periscope video, click the recording button on the screen and the recorder will immediately function to help.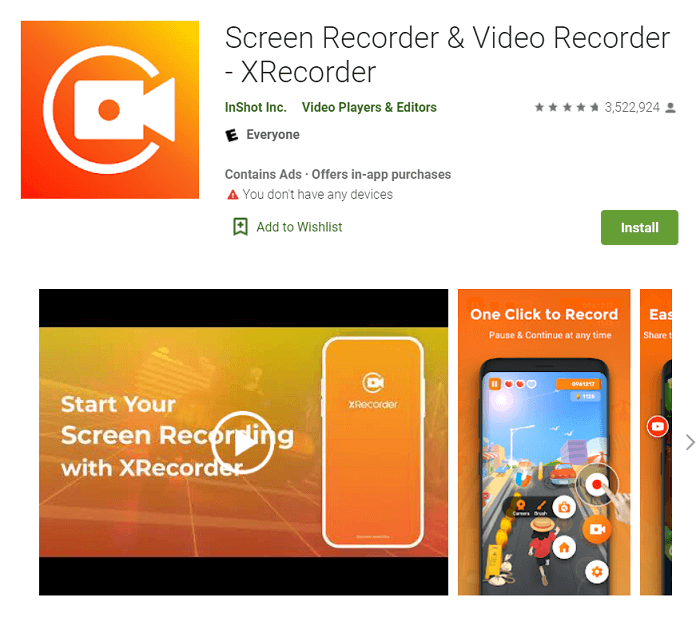 To summarize, there are two key solutions to keep Periscope videos offline, which is to download them or to record them. By comparison, downloading Periscope videos would be more convenient and keep video/audio quality by VideoSolo Inovideo. Neverthelessly, to have to wait for the video to complete the playback on the screen if you select to record it. Download Inovideo to have a try!