You can find many creative and interesting videos on YouTube. Sometimes, you may find the background music is also fascinating. In this case, you need a tool to help you download YouTube video to MP3 file. Certainly you can find many YouTube to MP3 downloaders in the age of Internet. But for saving your time of searching and testing, we will introduce you a reliable and stable tool to help you download YouTube video to MP3 with high audio quality.
VideoSolo Inovideo is that right tool to help you out. It offers 320kbps in MP3 output, which will give you better audio quality and enjoyment. Powerful as Inovideo, it also allows users to download YouTube video to MP4 with various resolution like 1080P, 2K, 4K and so on. It also supports users to download videos from Facebook, Instagram, Vimeo, Pornhub and so on.
In the following, I'll show you the detail steps.
# How to Convert YouTube Video to MP3 in Four Steps
# Step 1. Install YouTube to MP3 Converter
Install and run VideoSolo Inovideo on your computer. It has a free trial version which allows users to try most of the functions.
# Step 2. Duplicate YouTube Link
Go to YouTube and open the link you want to convert to MP3. You can duplicate the URL from the top column of the page or by right-clicking the video.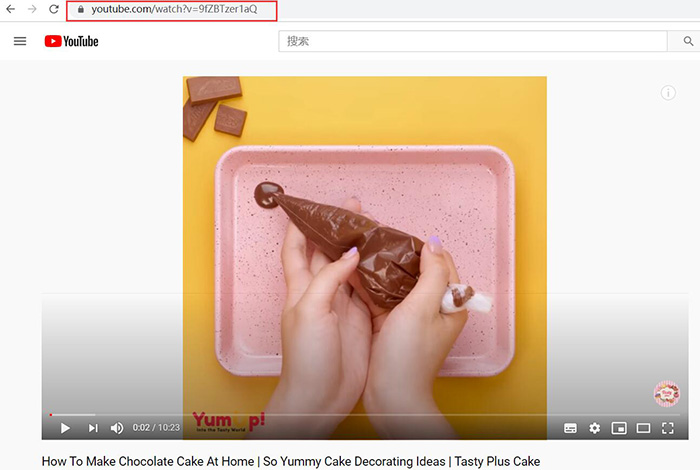 # Step 3. Fill the YouTube Link into Download Box
Go back to VideoSolo Inovideo and paste the Link into the download box. Then, hit the "Analyze" button.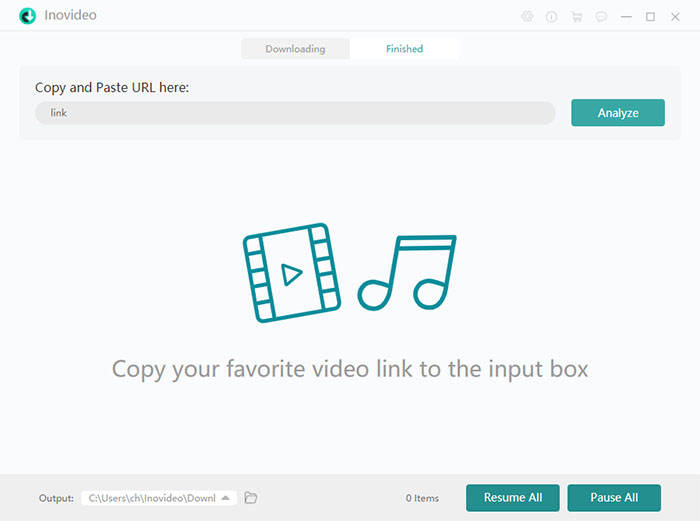 # Step 4. Choose MP3 as Output Format
If the analysis done properly, a new window will pop up. In "Download Audio" category, choose kbps according to your need. The higher the bitrate, the higher the quality of audio file. Then click "Download" button to go on.
Notice: Quality (kbps) options provided in VideoSolo Inovideo is related to the quality of original video file.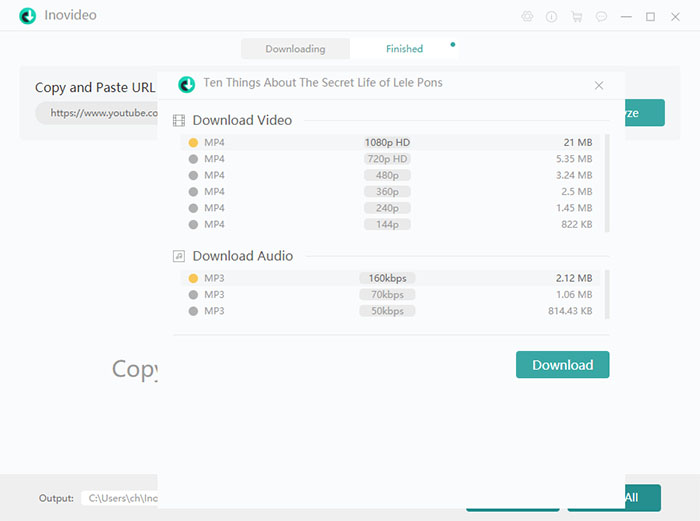 After the download is finished, you can find the converted YouTube MP3 file in "Finished" tab. You can also transfer them to your phone or other mobile devices. Please note that you can't download the copyright music from YouTube due to the protection of YouTube.
Here is all about converting and saving YouTube videos to MP3. It's really convenient and time-saving. Although VideoSolo Inovideo is not free, it can be used to download video/audio from Facebook, Instagram, Dailymotion, Twitter and other popular websites. It's such an unmissable program and worthy of trying!